Dr. A.C Chandrashekar Raju
President, Sir M. Visvesvaraya Institute of Technology
" To give real service, one must add something which cannot be bought or measure with money"
– Mokshagundam Visvesvaraya
Sir M. Visvesvaraya Institute of Technology established in the year 1986 inspired and named after the greatest engineer of all times, Bharatha Ratna Sir M. Visvesvaraya. In a span of last 32 years, our Institution has carved a niche as one of the most sought after institutions in the country.
Our Institution has been in the forefront of providing quality education; by adapting the industry best practices, establishing world-class infrastructure, research & training and the best faculty to mould the young minds to become engineers par excellence that the whole world would be proud of in the coming days.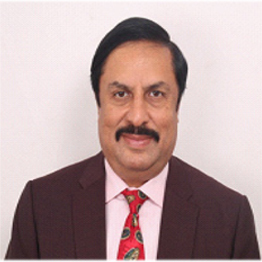 Over the past few years, looking at the quality of education in our Engineering College, many top and big corporate companies are doing campus selection of our students which is the result of the best effort in quality education by our faculty members headed by our Principal.
We at Sir M.Visvesvaraya Institute of Technology are committed towards the overall development of our students and adhere to the principles of Sir M. Visvesvaraya.