Dr. V.R Manjunath
B.E., M.Tech, Ph.D. (IIT Bombay), C.Eng., FIE(I), LMISTE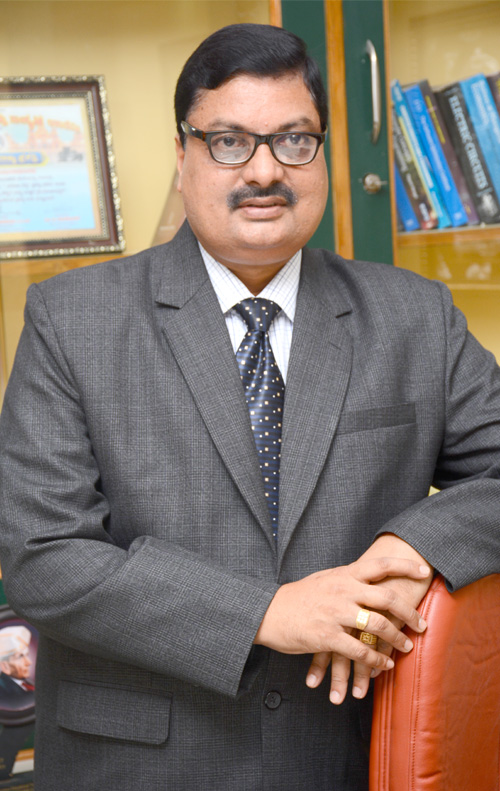 Dr. V.R.Manjunath, Principal of Sir M. Visvesvaraya Institute of Technology, is a renowned academician and a seasoned administrator, who is recognized as one of the most distinguished personalities in the field of technical education. He has more than 40 years of experience in reputed Engineering Colleges & Universities both in India and Abroad and has held various posts such as faculty member, researcher, consulting Engineer and Principal. A highly dynamic personality with great scholarly achievements in the field of Geotechnical Engineering, Soil Reinforcement and developing educational softwares for computer aided teaching. He has a Bachelors Degree in Civil Engineering from Mysore University and M.Tech., as well as Ph.D. Degrees from IIT Bombay. His professional experience includes 3 years of post-doctoral assignments as Research Associate and Visiting Scholar at the University of Hong Kong.
He has authored 16 research papers in the area of Geotechnical Engineering which have been published in leading Journals form USA, U.K., and Canada. He has also attended several International Conferences abroad including Japan, Singapore, Malaysia and Hong Kong to present his papers. He is the member of several academic and professional bodies such as Fellow of Institution of Engineers (India), Life Member of Indian Society for Technical Education, Chartered Engineer- Institution of Engineers(India), Honorary Life member of Chikmagalur Civil Engineers Association, etc.
He has served as the Member of Academic Senate of Visvesvaraya Technological University, Chairman – Local Inquiry Committee of VTU, Chairman – BOE (Civil), VTU nominee for G.C. of affiliated colleges and member of nearly a dozen important committees of VTU. He has received numerous Honors and Awards in recognition of his significant contributions to the field of technical education, such as "National Award" for best technical paper on shallow foundation, in 1994, "The Best Citizens of India" in 2001, "Samaja Rathna" State Award in 2007, "Eminent Educationist" award in 2011 and Rajiv Gandhi Education Excellence Award in 2012.
His inspiring guidance & leadership has helped many to achieve heights of excellence that nurtured successful technical brains.